200 sqm —>  3 Bedrooms | 2 Baths | Kitchen | Living Room | Private Terrace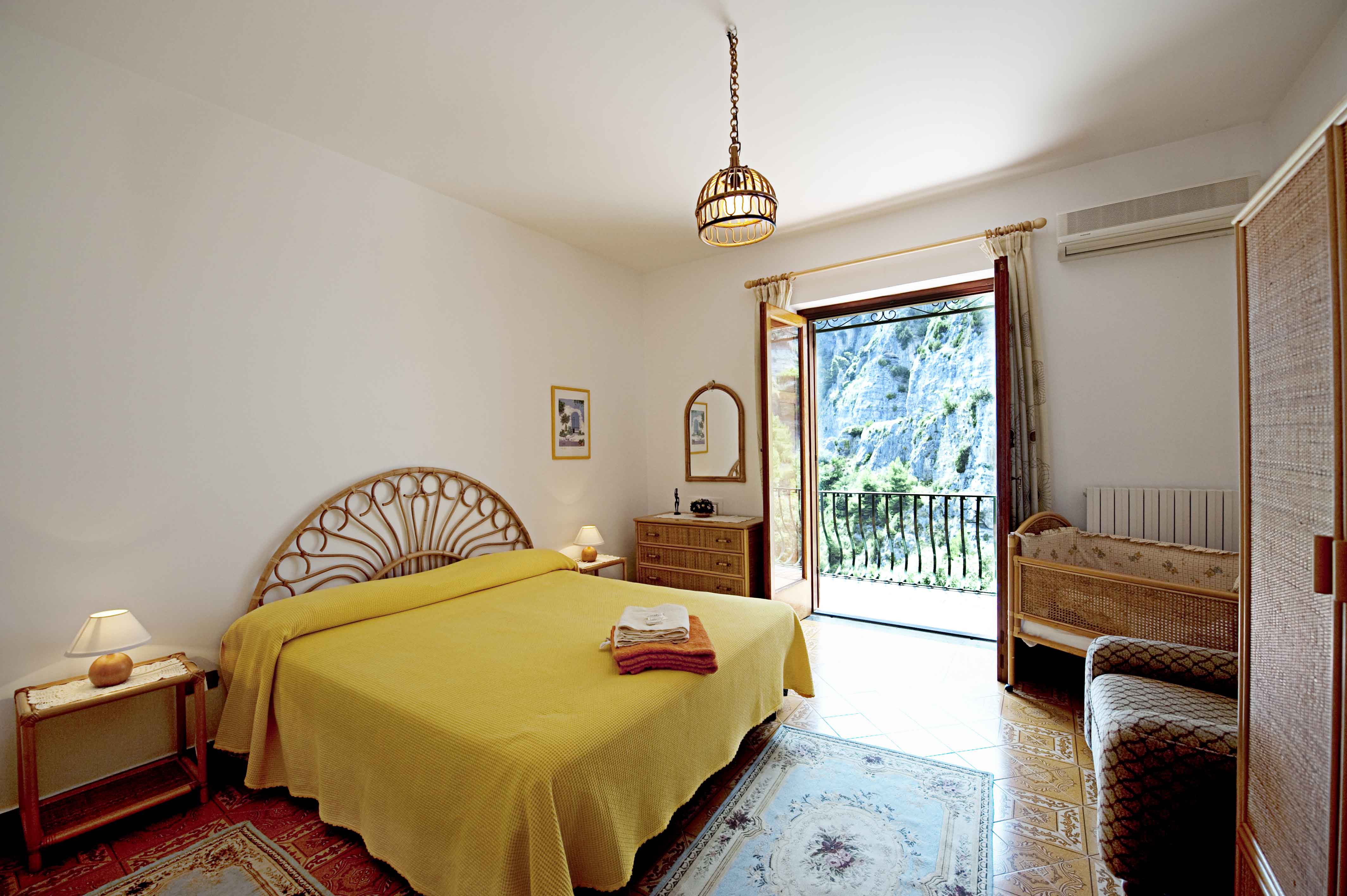 Rotonda
is the largest apartment of the villa and is the perfect solution for a family or a group of friends who want to share their holiday or to spend moments in complete serenity.
The three rooms are spacious and full of light coming from the balconies that overlook the private terrace.
For a family of 8 people,

it will be possible

to add a comfortable sofa-

bed.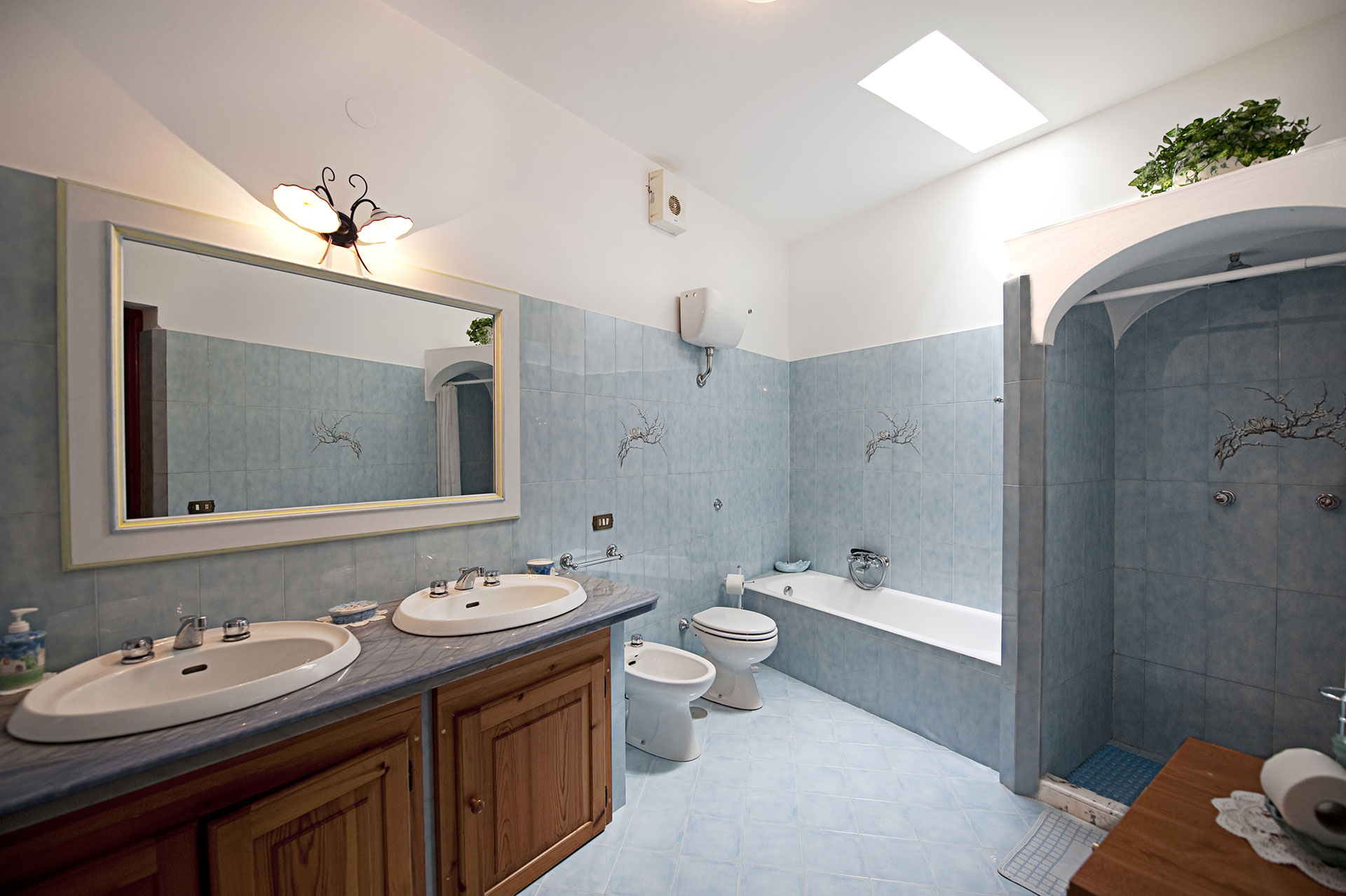 Two bathrooms, one living with double vanities, equipped with both a shower and a bathtub, the apartment guarantees comfort and livability.
The kitchen,
equipped for all your
needs
with electric oven, microwave, 
dishwasher
and all the necessary appliances, is the heart of the house.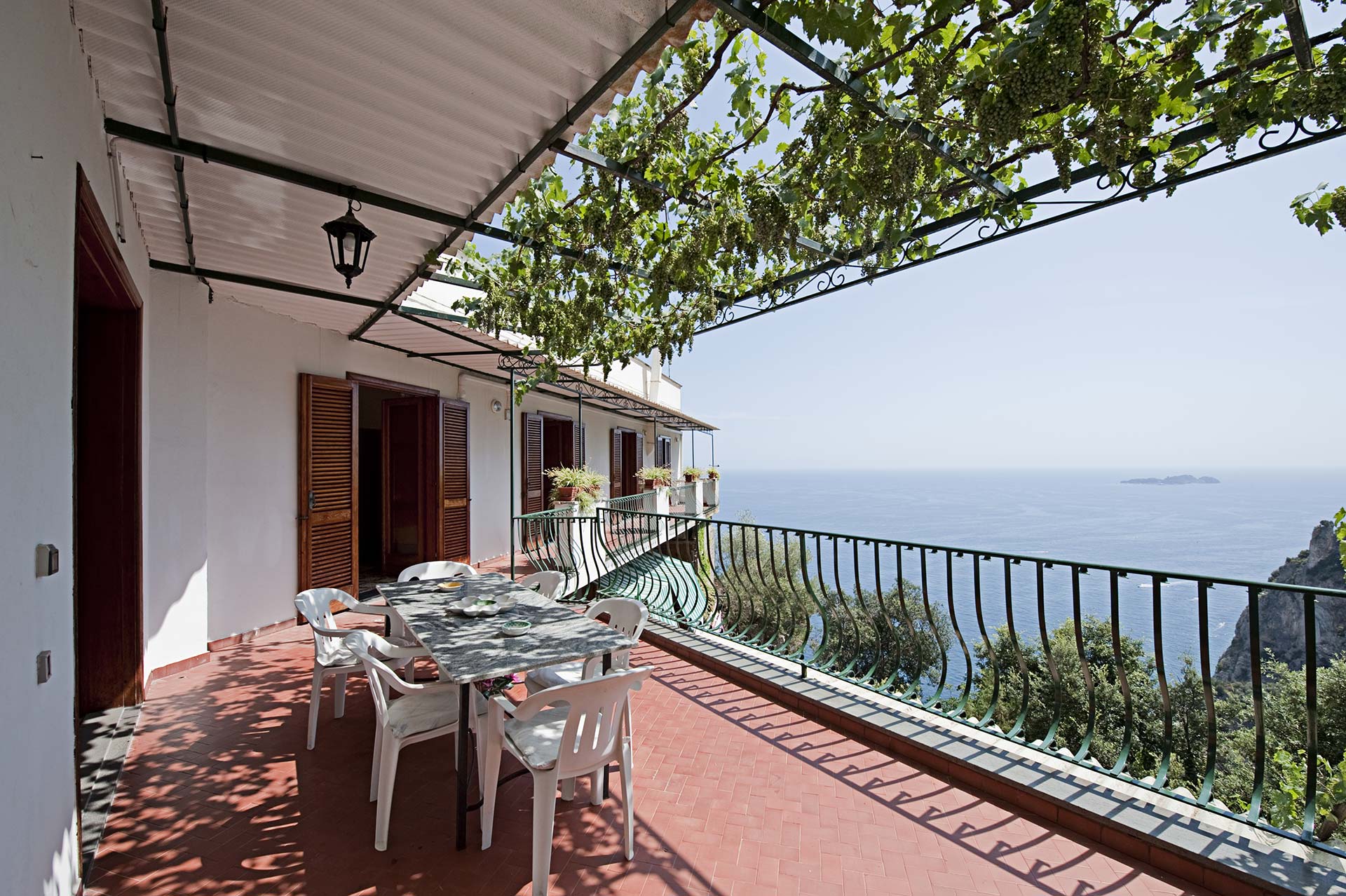 The outdoor terrace, covered by a local grape plant (from which their owners receive an excellent home-made wine that will make you taste), is the perfect place for chats after dinner or for a cold drink after returning from a excursion.