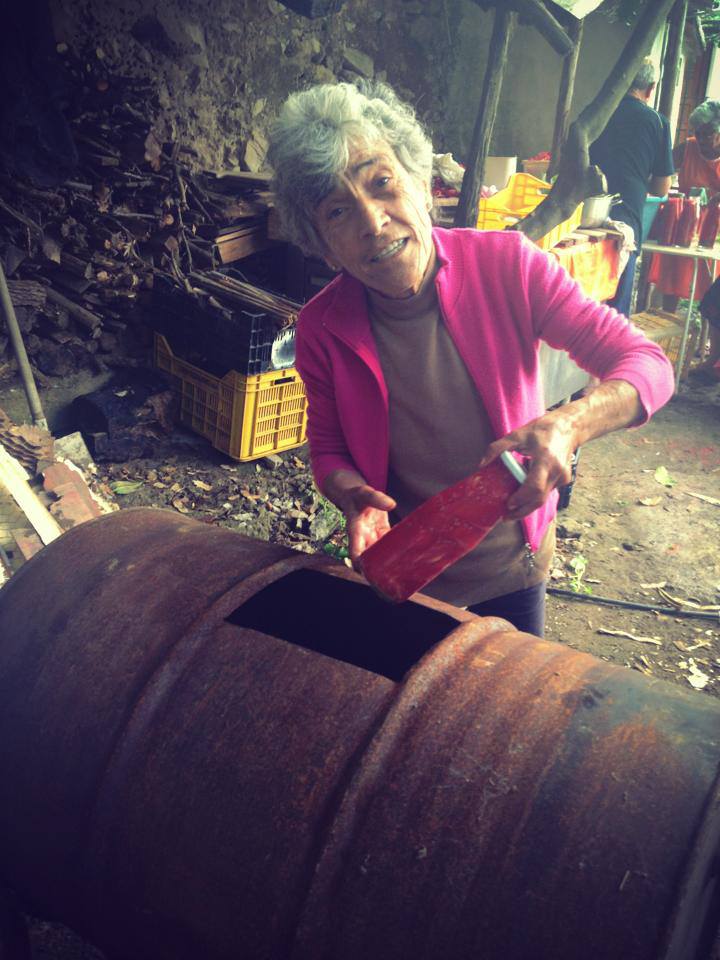 During the year, and second of the season, in our home, with the wise help of Mary, we offer the opportunity to produce like tomatoes or canned tuna and even produce the wine that then, during the span of the year, we offer our guests.
Already in July, the first crop of aubergines of our garden, they start to produce canned for the winter of aubergines. The process is simple.
In August we produce tinned tomatoes with the old method developed by the Campania, taking tomatoes Sammarzano, washing them and putting them in glass jars with a basil leaf, then boil for making vacuum. The whole process is strictly made using a wood fire, which guarantees a slow cooking and a natural result.
At the end of September instead of the Tuna is the time or better yet the "Relonga" (long wing) again from the tuna family. Big cooked tuna steak ever wood with the addition of bay leaves and black peppercorns.
October is the month of harvest. We realize well 2 types of wine: one of the same house, using grapes of the plants throughout the summer covering the heads of the guests from the scorching sun, and another made from the grapes of John, another member of the family that owns a small vineyard of Aglianico in purity, on the hills of Nocelle.