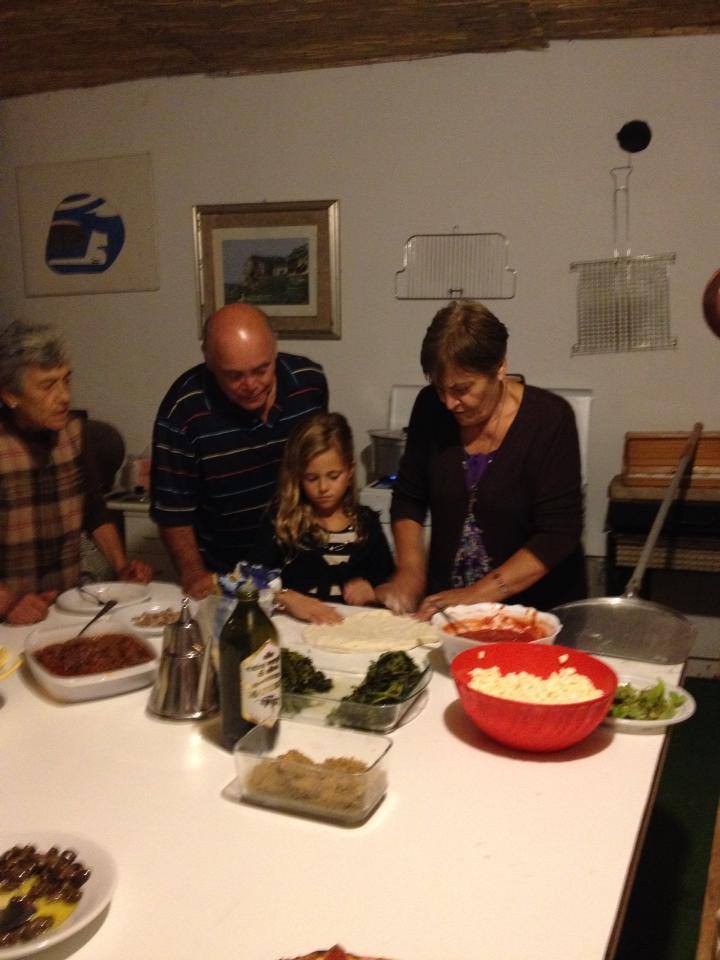 Join us for a unique experience of joy, with the kitchen. You will taste the products of our land, so genuine, fresh, that will be a pleasant pastime.
These products bring to your table the vibrant flavors of this beautiful region and is accompanied by carefully selected wines to get a better enjoyment of the meal.
We realize well 2 types of wine: one of the same house, using grapes of the plants throughout the summer covering the heads of the guests from the scorching sun, and another made from the grapes of John, another member of the family that owns a small vineyard of Aglianico in purity, on the hills of Nocelle.
We like to share the traditions that have been passed down in our family with our guests and we will involve them and we will see how our food is prepared.
This will be followed by a main course you will do together with fresh local ingredients.